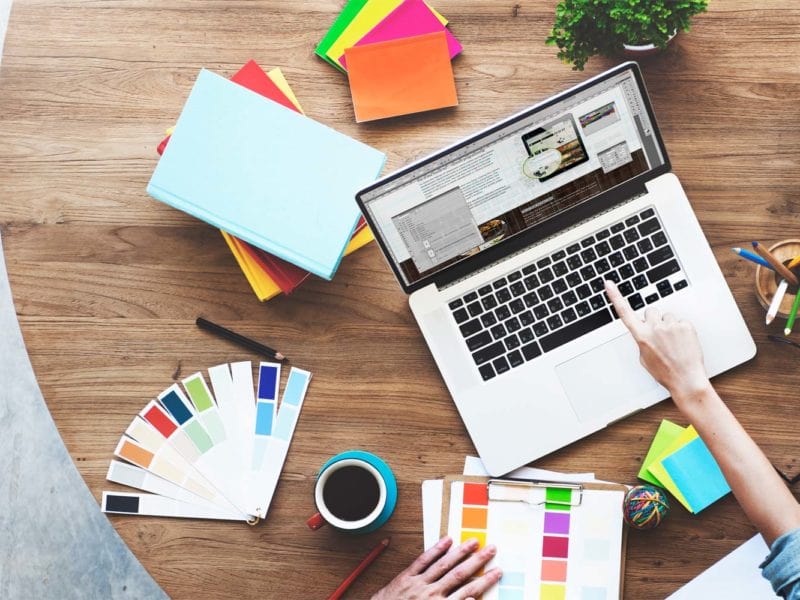 Web design has evolved tremendously since its inception, while at the same time getting rid of ineffective tools or replacing them with more efficient methods.
Often, what "today" is a best practice or popular style, "tomorrow" is already out of fashion or replaced by a more fruitful approach. The techniques that are left behind are quickly losing ground, causing users to feel uncomfortable.
Websites need to evolve and adapt to the new environment in order to continue to meet the goals of their own and their "users". This does not mean that web design should be limited only by the trends that exist at the moment. This means that web designers in their work should remember the lessons learned from decades of industry development.
In the article you are reading now, we will tell you about a few problems that can "catch your eye" on your site, bringing all the work back into the past, and limiting the audience.
I don't know where to look!
Problem:
The site does not have a structure corresponding to the content. This may be the result of initial improper planning, or even not proper control of the growth of a large site, but, however, give its users a clear visual instructions – do not force them to wander on their own!
The solution:
Compare the hierarchy of your content with the goals you pursue when creating a website. If you are creating a landing page whose sole purpose is to receive emails, then make your design reflect this by creating a visual hierarchy that will lead the user to the desired action.
Wait! How do I get in there?
Problem:
Bad navigation – a real plague, destroying the traffic on your pages. There are new standards in web navigation design, and their abuse can confuse the average user.
The solution:
No need to reinvent the bike. There is a reason why all road signs are universal and extremely standardized, so that an unprepared person understands what they want from him at once. The same goal you should pursue, developing the design of navigation site.
Think about what your users expect, and apply all your design skills to create a good interactive element. Avoid inventing a bike if you are expecting a mass use of the site. Of course, don't be afraid to go beyond it, just find a balance between innovative ideas and ease of use.
Are you sure you want the screensavers?
Problem:
You probably don't need a splash page. They annoy users and add an additional level of unnecessary interaction, which is necessary only for a narrow range of sites.
The solution:
Either include this element in your design or use a less intrusive option, such as pop-up pages.
Stop stealing my attention!
Problem:
Web design has too many autorun elements.
Solution:
It is said that there are exceptions to the rule, for example, automatic playback of video in the background, or sites with parallax. But I want to argue that even they limit users. Make sure these tools are supportive of your site's goals, and just use them to your liking.
What's that supposed to mean?
A problem:
Icons and reference images of your site are contradictory.
Solution:
Limit the number of icons and stick to their original value. If the magnifying glass icon was originally conceived by you as a "zoom" rather than a "search", then continue to follow your tacit language characters and then, not accidentally change their definitions each time.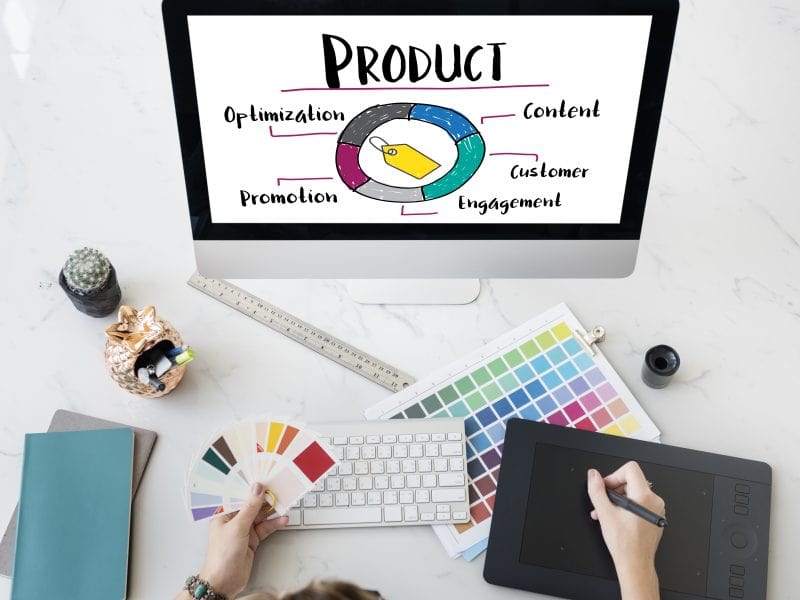 I'm sitting on the phone, your site must match!
Problem:
Your site looks the same on your computer, tablet and mobile phone.
Solution:
Make a mobile version. Find out what users are looking for on their mobile phones and what they are looking for on their computers. Limit the design and content of the site to meet the needs of your audience.
Your site is almost blinding me.
Problem:
The choice of colors for your site makes no sense, and as if stuck in the series "Saved by the bell".
Solution:
Gather round, limit the color palette and determine the role of colors. For example, if you want to portray links in shades of purple, then do not confuse users using it for non-interactive elements.
Is this ever gonna end?
A problem:
Endless scrolling – your site is too long!
The solution:
Improve the organization of your site by creating more deep pages to support the tide of users. The longer your user has to scroll down, the more likely they are to leave your site. So it is very important to create a competent first screen of the site, which will attract attention, keep the user on the site and allow you to move around without problems.
Your homepage is great! What happened to the others?
Problem:
You've created a damn good homepage, but the deep ones leave much to be desired.
The solution:
Each page should be created with the same zeal as the start page. Keep your passion for your site alive with an individual approach to each idea. Do not forget to take breaks, not allowing yourself to burn out and allow the quality of work to deteriorate. Leave the site for a while, and then attack the project with new vigor.
Stop bothering me!
Problem:
Your site is trying to do everything possible to give the user everything at once.
Solution:
Filter the content of the site, and do not overburden users. Keep an eye on the concentration of content that is useful to them, and make sure that your site is being researched for the "right" reasons. This means that not every "specialized" element should be at the top of the page.
Too many questions!
Problem:
Your contact form includes more questions than my final exam.
The solution:
Try to leave only the boxes you really need. There is no need to create one "universal" form, be more modest and limit the amount of information you request from your users. They will find it easier to fill out a form that is well structured, oriented and brief.
Are you looking for me?
A problem:
The design of your site does not reflect the purpose of your or your product.
The solution:
Study your audience before you start designing. Find out what works best for your target audience and how you can best interact with them. Your work rarely touches everyone – despite your best intentions – so there's no point in wasting time trying to reach such a huge crowd.